Details

Category: News
The 19th International Workshop of Physical Agents (WAF) will be held at the Puerta de Toledo Campus of the Universidad Carlos III de Madrid in Madrid, Spain on November 22nd-23rd, 2018. The International Workshop of Physical Agents intends to be a forum for information and experiences exchange in different areas regarding the concept of agent on physical environments, especially applied to the control and coordination of autonomous systems: robots, mobile robots, industrial processes or complex systems.

Some of our colleagues were part of the WAF 2018 committee..If you want to read more about the WAF18 click here:
Madrid, Spain, November 2018.
Details

Category: News
The will of all to ensure that the Autonomous Community of the Canary Islands is an example of sustainable, modern and quality mobility, highlights the vital importance of raising awareness and sensitizing the general population and agents involved in the Taxi sector, on quality and guarantees that this sector treasures, being able to achieve excellence in service with everyone's participation.
The essential objective is to promote and facilitate the path to the forefront of modernity and sustainability , in terms of the inclusion of new technologies and the promotion of the use of ecological vehicles, accompanied by charging points, and promoting at all times the advantages of using the taxi over other forms of transport.
The present conferences seek to promote the importance of acquiring new skills in mobility platforms, exposing strategies carried out by competent administrations, as well as alternatives and new business niches applicable to the taxi, through real cases in the national territory, demonstrating that the taxi is an indispensable sector as well as flexible, with a lot of potential and room for improvement.
With this, it is intended to positively influence professionals in the sector in their transformation in order to improve the sector's competitiveness against external agents, as well as citizens in the use of Taxi as a means of transport, adapted to their needs, cheap and effective in a pedestrian friendly and safer environment for everyone.
The MOS website:
http://movilidadsosteniblecanarias.es/forums/vi-jornadas-de-movilidad-sostenible-el-veh%C3%ADculo-inteligente-smart-mobility
Event broadcast:
https://www.facebook.com/COPT.gobcan/videos/247382579299992/?type=2&theater
 Las Palmas de Gran Canaria. Spain. September, 20th 2018.
Details

Category: News
Three inter-connected special events on Autonomous Vehicles will take place at IROS
10th Wokshopon Planning, Perception and Navigation for Intelligent Vehicles (PPNIV'18)

Organizers: Ph. Martinet (Inria Sophia-Antipolis), C. Laugier(Inria Grenoble Rhône-Alpes), U. Nunes (Univ. Coimbra), C. Stiller (KIT), M.A. Sotelo (UAH)
Event Website:
http://avdemo.car.upm-csic.es/autonomous-vehicles-demosntrations/technical-program/
Details

Category: News
Chalmers University of Technology is a large-scale technological university with scientific depth and interdisciplinary breadth. Fundamental curiosity-driven research is as natural to them as applied research to solve concrete social challenges. Its 2,300 researchers, instructors, and doctoral students conduct research on everything from the smallest components of matter, to the biology of food systems and products, to climate problems, road safety, and distant galaxies. They work closely with industry and the public sector on all investigations. Chalmers also has a strong international feel created by exchanges and collaborations with leading universities around the world.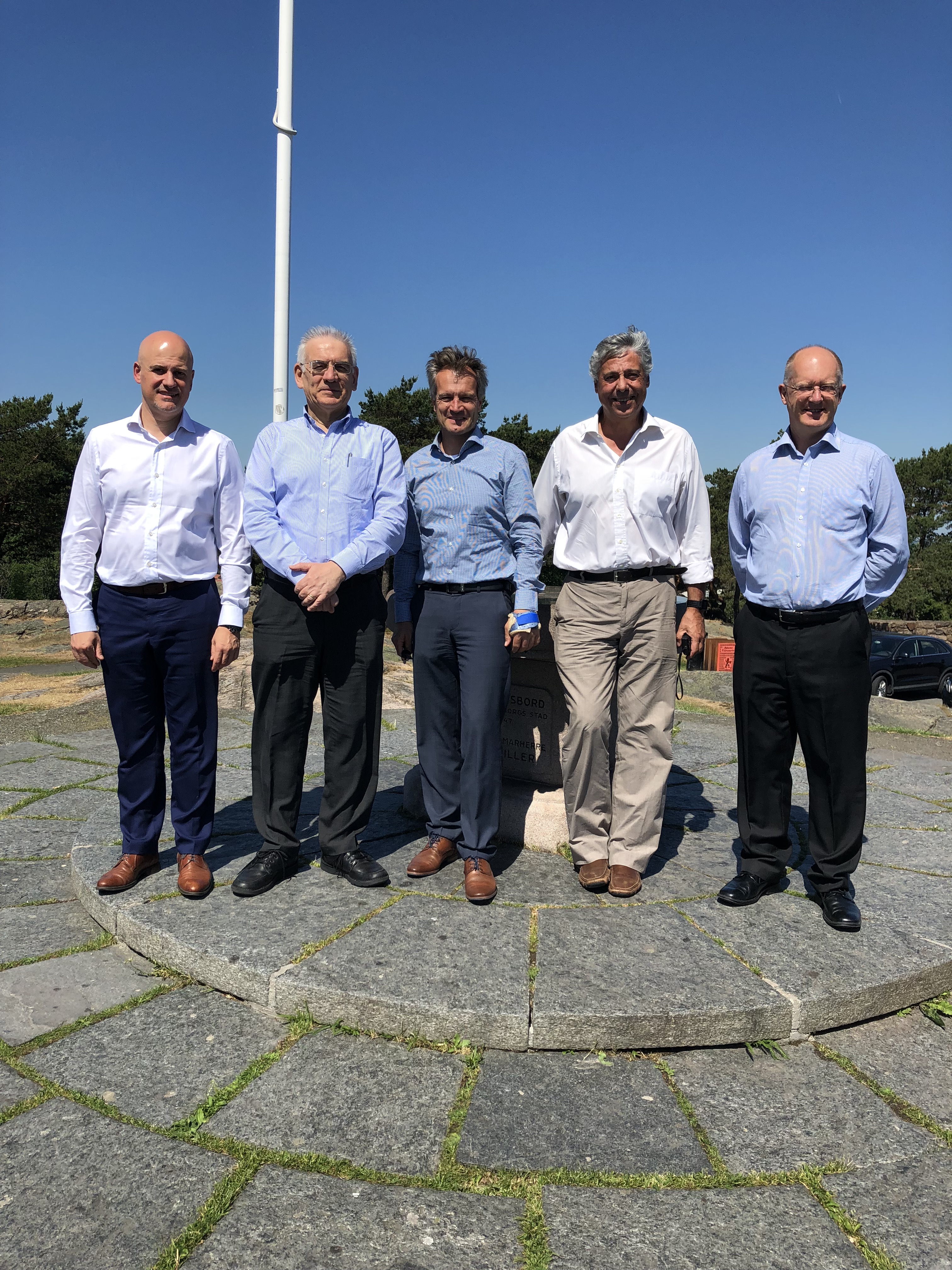 Chalmers Website:

https://www.chalmers.se/en/research/Pages/default.aspx
Gothenburg,Sweden.
February 2018 - August 2018.
Details

Category: News
Organizing Committee in the IEEE/RSJ IROS 2018 International Conference on Intelligent Robots and Systems (IROS)
Event Webpage:
Madrid, Spain, October 2018.